REACT – Refugees and Recognition – An Erasmus+ Project
Are you
a university staff member working in international admissions?
in charge of recognition of foreign qualifications?
a credential evaluator?
an immigration officer or integration adviser for newly arrived refugees and migrants?
looking for ways to recognize qualifications when the documentation is missing?
This project page will help you when dealing with refugees' qualifications.
About the project
The overall goal of the project is to enhance the mobility, employability and access to further studies for refugees, displaced persons and persons in a refugee-like situation – including those without official documentation of their educational background.
The project builds on the recently completed Erasmus+ project "Refugees and Recognition", which developed a common methodological approach to the recognition of refugees' qualifications. Taking this work a step further, the REACT-project will develop and test this methodology in major refugee-receiving countries and in cooperation with higher education institutions.
The aim is to establish a more efficient and consistent approach to the recognition of refugees' qualifications in Europe.
Main project activities
Testing and adaptation of the toolkit developed in the previous project, in close cooperation with higher education institutions
Provide recommendations to higher education institutions and identifying best practice cases that illustrate pathways for admission of refugee students to further studies
Developing five refugee country briefings
Developing e-learning modules based on the refugee country briefings
Partners
Timeline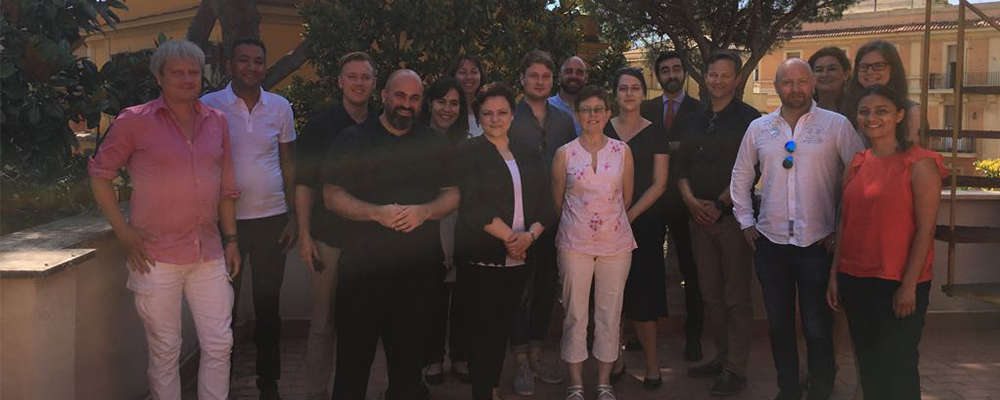 From the meeting in Rome