ORION – From Input to Output in Recognition
The aim of the ORION project was to create a more differentiated recognition model, which makes use of new tools such as learning outcomes and qualifications frameworks, leaving behind a homogeneous system with a strong focus on measurable input factors.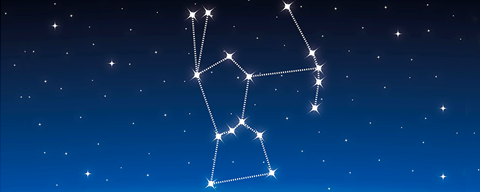 The objective was to establish an up-to-date recognition practice that complies with the recommendations in both the Subsidiary Text to the Lisbon Convention on the use of qualifications frameworks in recognition and the European Area of Recognition Manual (the EAR Manual), as well as the suggestions made by the Pathfinder Group and the recommendations in the Yerevan Communiqué.
The Norwegian Ministry of Education and Research coordinated the project. The ORION project was managed and led by NOKUT. Experts from UHR (Sweden), The Danish Agency for Science and Education (Denmark), University of Oslo (Norway) and Oslo and Oslo Metropolitan University (Norway) participated in the project.
The ORION Project was funded by the EU Erasmus+ education programme.
The report of the ORION project is available here:
The project ran from October 2016 until March 2019.
Main events
9 February 2017: Kick-off meeting
19 May 2017: NORRIC workshop
9 February 2018: second meeting
28 January 2019: final Meeting
28 February 2019: the project ended
30 April 2019: Submission of the final report and the project results to the EU
Timeline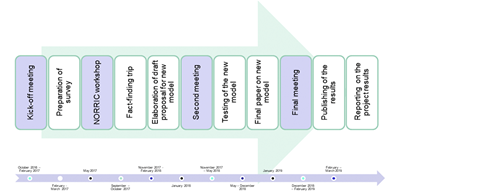 See a hires version of the timeline (jpg)
Contact information
Andrea Lundgren
Senior Adviser
Section of Recognition, Department of Foreign Education
Email: Andrea.Lundgren@nokut.no