Global cooperation in education ensures safer environments for international students
Although international mobility has been put on hold during the Covid-19 pandemic, NOKUT prepares for a future where more students go abroad for shorter or longer periods of study.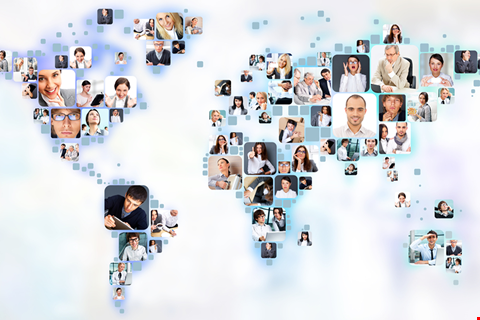 In April 1999, Norway became one of the first countries to join the Lisbon recognition convention for higher education in Europe. The adoption of the Lisbon Convention two years earlier became the starting point for a new era in European student mobility, and the germ of the Bologna process, which has led to stronger cooperation in higher education and recognition in Europe.
In the course of the 20 years that have passed since Norway's ratification, another 46 countries have ratified the Lisbon Convention. We are now taking a big leap forward to enhance global education cooperation beyond Europe. The Norwegian Government's approval of UNESCO's new global recognition convention is an expression of Norway's enduring commitment to the principles of fair, transparent and non-discriminatory recognition of foreign qualifications. The main objective of the Global Convention is to give access to evaluation of qualifications for recognition purposes regardless of where you go. This will have big consequences for millions of international students and wage earners all over the world. They will get increased legal protection and greater predictability with using their qualifications outside the country where they studied. The work to achieve this has been important for NOKUT and Norway.
The reason we put so much work in global education cooperation is because international exposure and collaboration add valuable perspectives to study programs and for students, enhancing quality in education in the broadest sense. International cooperation and international perspectives are essential for handling global societal challenges related to climate, technology, demography and democracy.
In Norway, we have bold ambitions for student mobility. In the new Government white paper (only in Norwegian) on student mobility published less than a month ago, the objective is to have more than half of all Norwegian students go abroad on exchange programs. For those who go abroad for full degrees, the ambition is to have more studying in Norway's priority partners countries, and not necessarily in English speaking countries.
The also means to a greater extent countries outside Europe, and in that sense, Norway is following the global trend towards more mobile students going to countries outside their home region. Before the Covid-19 pandemic erupted, around half of the world's six million mobile students found themselves outside their home continent. In Norway, this is reflected in more than half of all exchange students going to countries outside Europe, and the United States, Canada and Australia are still attractive countries among both exchange student and full-degree students.
If we are to take seriously the Norwegian Government's ambitions about more students going to non-English speaking countries and non-European countries, we need good mechanisms for recognizing qualifications from these countries. In order to be able to grant NOKUT's recognition when students return with diplomas from distant parts of the world in their suitcase, we are dependent of broad multilateral cooperation on recognition and global structures for sharing information on qualifications and education systems.
This is the reason for Norway being a driving force for the global recognition convention that was adopted by UNESCO's 193 member states exactly one year ago, on 25 November 2019. In May this year, Norway became the first country to adhere to the convention, meaning that Norway will be legally bound by its provisions from the day it enters into force. This makes us better equipped for a future where student mobility is increasingly global.
For this reason, the Global Convention's implications for Norwegian recognition practice is the main topic when NOKUT invites to a webinar on 27 November on "New Frameworks for Global Mobility in Higher Education" (in Norwegian).
Share with others